Attention: Due to the current COVID-19 crisis, all in-person events have been postponed until further notice. If you are interested in receiving information about our virtual events, please send an email to asba@australiaspain.org. Thank you for your understanding.
Meet the members – 30 Mayo – Madrid
May 30, 2018 @ 21:30

-

May 31, 2018 @ 00:30
El número de empresas socias de ASBA ha crecido un 75% el último año.
Queremos dar la oportunidad de que los socios puedan conocerse y para ello realizamos un encuentro el próximo 30 de mayo en el Club Financiero Génova de Madrid, con la asistencia de nuestros socios los embajadores de Australia y Nueva Zelanda. Se servirá un vino español.
Aforo limitado – Entrada solo por invitación
Socios premium: asistentes ilimitados
Socios corporate: 2 asistentes por empresa
Socios indivicuales: 1 asistente
Patrocinado por Navantia

Para más información, puede ponerse en contacto con asbamadrid@australiaspain.org o members@australiaspain.org. Si desea obtener una invitación para una empresa con interés en asociarse a ASBA, envíenos un correo.
Código de vestimenta: chaqueta/casual.
---
Socios Premium de ASBA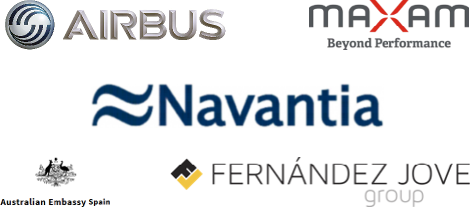 Enlace de evento: https://www.eventbrite.es/e/entradas-australia-spain-business-association-meet-the-new-members-45889247976